Cheverus High School's athletic and activities program is designed to further the educational development of young men and women through participation. We at Cheverus believe that the competition, camaraderie, loyalty and respect for others experienced in athletics and activities will serve as a foundation for each student's continued growth and life-long learning experience. It is our hope to maintain a program that is sound in purpose, reflects the Goals and Objectives of Cheverus, furthers each student's educational maturity and health and contributes to school spirit and morale.
Athletics & Activites News
February 17, 2017
Boys' State Championship Monday -- February 20, Bowdoin College

11:00 a.m. -- Swim Starts

Girls' State Championship -- Tuesday, February 21

8:30 a.m. --Dive Starts
11:00 a.m. -- Swim Starts
At the recent SMAA championship the team won 5 events, set 2 SMAA Conference records, put up two top 20 National freshman rankings, set one school record, recorded 23 state qualifying marks, achieved 41 new personal records and scored 99 points on the girls side to earn the highest team finish (2nd) in an SMAA Championship in school history.

At the boys and girls swimming and diving Southwestern Conference Championships four of five Southern Maine Swim Officials Association scholarships went to Cheverus team members Nina Greenwood, Abby Longstaff, Shane Moore and Ben Tompkins.

Greenwood set a new Cheverus diving record with 374 points and was the girls diving champion. Longstaff was runner up in the 100-yard backstroke and placed third in the 50-yard freestyle. Longtaff, Caroline Arpin, Lauren Girard and Rosie Train took second in the 200-yard medley. Aprin also placed second in the 200-yards individual medley and third in the 100-yard breaststroke. Rosie Train, Patsy Ciampi, Haley Caron and Tholia Hallett placed third in the 400-yard relay. The girls finished third overall.

February 17, 2017
Capping off successful performances at the SMAA Conference Championships, Boys and Girls Indoor Track and Field will compete in the State Championship Meet on Monday, February 20 at USM's Costello Sports Complex in Gorham. The start time is 12:00 noon. The team appreciates all your support and hopes you will come and enjoy a great day of competition as senior Mak O'Brien goes for Cheverus' first ever indoor state title in the triple jump and the girls' team contends for a viable shot at its first ever track and field team title!
Joining O'Brien on the boy's side will be seniors Joe Jalbert, Steven Larkin, Bobby Slattery and John Stokes, junior Paul Lussier, sophomore Nolan Doherty and freshman Sean Tompkins. Seniors Katelyn Gendron and Emily Turner, juniors Hannah Abbott, Mallory Leighton, Julia Pomerleau and Ashley Turner, sophomores Evelyn Hanley, Rosie Train and Emma White and freshmen Emma Gallant and Julia Ryan will represent the girls.
Athletics & Activities Staff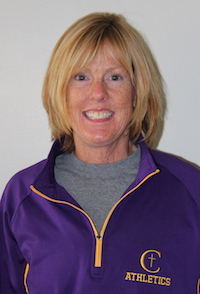 Marie Cross
Assistant Athletic Director
13 Years Experience At School
Marie, Interim Assistant Athletic Director at Cheverus, brings her 14 years of service at Cheverus to a new level. Previously the Assistant and Registrar in the Guidance Office, Marie is now in her third year with Athletics & Activities. As the Assistant AD, she will continue to manage the transportation for the entire school and will work with the Development Office and the Admissions Office to provide key information on the day-to-day happenings in our busy office. Marie has been involved in a multitude of activities at Cheverus, serving as a Class Advisor to many graduating classes, partnering with Campus Ministry in the RCIA Program, and announcing Athletic events. Marie is currently enrolled at USM and will graduate in December with bachelor's degree in communications.
Degrees
BA, University of Southern Maine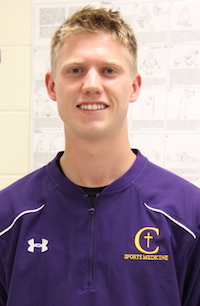 Patrick Green
Athletic Trainer
0 Years Experience At School
Assistant Athletic Trainer Pat Green is a graduate of Deering High School and a brother to Brent Green (Cheverus alumnus, 2013). Pat graduated from the University of New England with a degree in Sports Medicine. Pat is no stranger to Cheverus having done his student internship at Cheverus. Pat brings a high degree of knowledge and professionalism to the Sports Medicine staff.
Degrees
BA, University of New England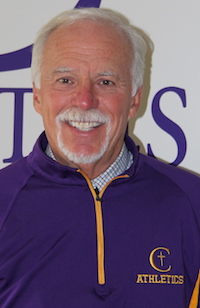 Gary Hoyt
Athletic Director
41 Years Experience At School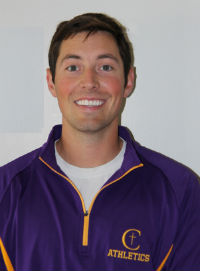 Nicholas Lops
Athletic Department Operations Manager
0 Years Experience At School
Nic serves in a part-time capacity, and his duties will encompass game management including event set-up, supervision, and clean-up. Nic will also assist in the management of uniform and equipment inventory. Nic graduated from Cheverus 2011; he was captain of the ice hockey and baseball teams and a member of the 2011 Baseball State Championship team. Nic earned his bachelor's degree from St. Joseph College, with a major in English and with a minor in secondary education. He played baseball and served as team captain for the Monks and was an independent professional baseball player in the CanAm league during the summer of 2016. Nic is currently pursuing his master's in School Leadership at St. Joe's.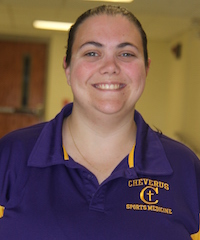 Kathryn McCarthy
Athletic Trainer
10 Years Experience At School
---
Academic Excellence in the Jesuit Tradition
---