News & Announcements
Freshmen Orientation, Class Meetings, Classes Begin
August 18, 2017
By Dan Costigan
All class meetings on Wednesday, August 30, will meet in the Keegan Gym. Students must be in dress code -- school ID photos will be taken during these meeting times. This is not a full day of classes; students only need to be present for their class meeting.
Freshmen Class Meeting *-- 8:00 a.m. - 1:30 p.m.
Sophomore Class Meeting -- 9:30 - 10:30 a.m.
Junior Class Meeting -- 10:15 -11:15 a.m.
Senior Class Meeting -- 11:00 a.m. - noon
Classes begin on Thursday, August 31. Students will follow their Monday schedule on the first day of classes and their regular Friday schedule on Friday, September 1.
---
* Freshmen Orientation is August 29 on the Cheverus campus -- details are here.
Follow @cheverus
Thank you to
@PolicePortland
-we will resume all student activities on/off campus on Tue Aug 22. Safety our 1st and most important priority
---
Too hard on himself about his experience at Cheverus, but charting a very interesting and exciting path.....best wi…
https://t.co/VkrgAQUJQA
---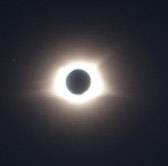 ---
Follow
Like Us on FB
---
---
---
---
---
Academic Excellence in the Jesuit Tradition
---