The mission of the Computer Technology Department at Cheverus is to educate students in both applicable computer hardware components and software applications that will enhance and ease their learning in other classes. The goal is to give each student a thorough understanding of basic technology along with a high level of practical skill in the use of that technology. Students are strongly encouraged to complete their computer requirement before the spring semester of their senior year.
For a complete list of the courses available, please see our Program of Studies.
Faculty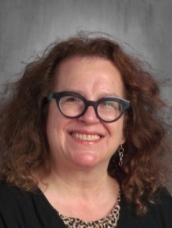 Jane Glass
Librarian, Webmaster
25 Years Experience At School
Degrees
BA, Duke University

MLIS, Simmons University

MSIS, University of Maine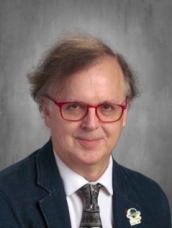 Gary Nielsen
Teacher
26 Years Experience At School
Doc Nielsen is a thoughtful and deliberate technology lead teacher at our school. His classroom is a laboratory for new ideas. Most recently he incorporated coding and raspberry pi's into his freshman science classes. His use of chopsticks is second to only one other science team member.
Degrees
PhD, University of Wisconsin -- Madison

BS, Pace Univesity
Graduation Requirements
---
25 ½ Credits Minimum
English -- 4 credits *
Math -- 4 credits *
Theology -- 4 credits *
Science -- 3 years
(Global Science, Biology, Chemistry)
Foreign Language -- 3 years (same language)
History -- 3 years
(History I, II, III)
Fine & Performing Arts -- 1 credit total
Computer Technology -- ½ credit
Electives -- 3 credits
* 1 credit each year 9-12
---
Non-Credit Requirements
Retreat -- each year
Community Service
-- each year (Community Service page)
College Advising
(grades 11 & 12)
Formation Seminar (grade 9)