The mission of the Computer Technology Department at Cheverus is to educate students in both applicable computer hardware components and software applications that will enhance and ease their learning in other classes. The goal is to give each student a thorough understanding of basic technology along with a high level of practical skill in the use of that technology. Students are strongly encouraged to complete their computer requirement before the spring semester of their senior year.
Faculty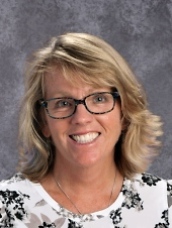 Lorraine Aromando
Teacher
14 Years Experience At School
Degrees
BS, Seton Hall University

MEd, Seton Hall University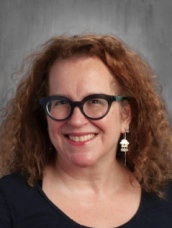 Jane Glass
Librarian, Webmaster
23 Years Experience At School
Degrees
BA, Duke University

MLIS, Simmons College GSLIS
Gary Nielsen
Teacher
24 Years Experience At School
Doc Nielsen is a thoughtful and deliberate technology lead teacher at our school. His classroom is a laboratory for new ideas. Most recently he incorporated coding and raspberry pi's into his freshman science classes. His use of chopsticks is second to only one other science team member.
Degrees
PhD, University of Wisconsin -- Madison

BS, Pace Univesity
Courses
Year — 1 credit
Grades 11-12; Grade 10 with instructor approval.
Prerequisite: Digital Design or Journalism
This course will fulfill the ½ credit requirement for Computer Technology. Students may also use ½ credit towards their Fine Arts requirement.
This course provides skill development in the electronic procedures of producing and editing a digital publication. The course introduces skills and knowledge critical to making a successful new media product in today's competitive marketplace. Students will create, format, illustrate, design, edit and revise digital publications. Emphasis will be on improved productivity of the digitally produced Cheverus Yearbook, The Clarion. Other areas of exploration may include flyers, brochures, reports, advertising materials, and other publications. Proofreading, document composition, digital photography and communication competencies are also explored. This course will focus on new and emerging technologies and applications, and design processes and principles for creating innovative digital products. Class content may include lectures, demonstrations, new media examples, guest speakers, class discussions, writing, digital photography, and editing. This course requires students to use personal time in order to cover and document Cheverus events and sports. Adherence to meeting strict deadlines and working with others is key. A mid-term and final exam are requirements of this course.
Semester — ½ credit
Grades 9-12
Using lightweight computer equipment, we will learn how to design everyday objects. The students will apply spatial geometry, principles of good measurement, creativity and artistry for numerous projects. If time and material allows, these projects will be printed. The interface will be OnShape, an educationally free CAD program that is usable across all devices. Prospective students should have at least two items that they would like to design that will improve some aspect of their lives.
Year — 1 credit
Grades 10-12; Prerequisite: a A- or better in Algebra II or a B- or better in Algebra II Honors
This is an introductory course in computer programming and problem solving using the Java programming language. The course will emphasize principles of software development, style, and testing. Topics will include primitive data types, procedures and functions, loops, conditional structures, file processing, recursion, arrays, strings, linked lists, object-oriented programming, algorithms, searching, sorting, exceptions, and ethical issues in information technology. No prior experience in computer programming is required. All students will be required to take the AP test.
Graduation Requirements
---
25 ½ Credits Minimum
English -- 4 credits *
Math -- 4 credits *
Theology -- 4 credits *
Science -- 3 years
(Global Science, Biology, Chemistry)
Foreign Language -- 3 years (same language)
History -- 3 years
(History I, II, III)
Fine & Performing Arts -- 1 credit total
Computer Technology -- ½ credit
Electives -- 3 credits
* 1 credit each year 9-12
---
Non-Credit Requirements
Retreat -- each year
Community Service
-- each year (Community Service page)
College Advising
(grades 11 & 12)
Formation Seminar (grade 9)