Online Newspapers
The Cheverus Library has moved to online subscriptions for the New York Times, Wall Street Journal, and Portland Press Herald. We also have the Portland Press Herald/Maine Sunday Telegram in print in the library. For other newspapers:
---
Cheverus Digital Library
Log in with your cheverus.org email at kindle.cheverus.org to check out books for Kindle, browser, or Sora app. Audiobooks available too!
---
Online Magazines
Read online magazines through SORA. Titles include:
Discover
HGTV Magazine
Newsweek
PC Gamer
Rolling Stone
The Economist
Wired
and many others!
Library Rules
Come to the library with an academic purpose.
Ask for assistance.
Go elsewhere to socialize.
Work quietly.
Act politely.
Use personal electronic devices in silent mode or with headphones
Personal water bottles and travel mugs are allowed; single-use disposable beverages must remain in backpacks
Enjoy food elsewhere
---
Search the Catalog
Use the catalog to find print resources in the library and links to online books available at kindle.cheverus.org.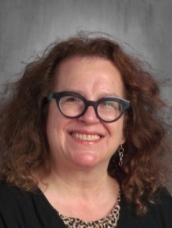 Jane Glass
Librarian, Webmaster
26 Years Experience At School
Degrees
BA, Duke University

MLIS, Simmons University

MSIS, University of Maine
Research Tools
One-stop searching for all Gale literature sources.

Thousands of magazines, newspapers, and reference books are available anywhere in the State of Maine through the online resources of Digital Maine Library. Includes the Wall Street Journal archives, Opposing Viewpoints Resource Center, and much more.

History, Science, Literature, Current Events, Geography and more....

Full-text of Novels for Students, Short Stories for Students, Encyclopedia of Religion, American Decades, Gale Encyclopedia of US Economic History, and, many more!

A handy reference from the Purdue OWL -- a great resource for improving writing, avoiding plagiarism, citing sources correctly, and using research.