Cheverus science prepares students to be innovative scientists and informed citizens. We are committed to a rigorous foundation in life and physical sciences in the context of our changing world. We recognize that in the recent decade alone, advances in applied and basic sciences have catapulted us into a world of greater opportunities and questions. Our hands-on, inquiry- and lab-based curriculum is grounded not only in rich content but is also guided by our Jesuit mission of service to humanity. We aim to grow leaders, thinkers, innovators, designers and engaged citizens.
Learn about the Cheverus STEM concentration which encourages students to expand academically, co-curricularly and personally while exploring and integrating science, technology, engineering and mathematics.
For a complete list of the courses available, please see our Program of Studies.
Follow Cheverus science at #iggyscience.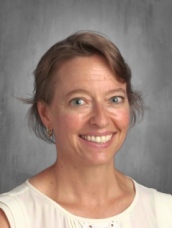 Helene Adams
Teacher
12 Years Experience At School
Degrees
MS, University of Connecticut

BS, University of Connecticut
Ms. Adams is a teacher leader in the Greater Portland area. She is not only a chemist but also a scholar of teaching and learning. She has brought John Hattie's seminal work, Visible Learning, to our Cheverus community. Ms. Adams has presented at area conferences on best practices in chemistry and general science education. She is a co-framer of the Ignatian Carbon Challenge, a sustainability program which has networked over 20 Jesuit schools across the US and internationally.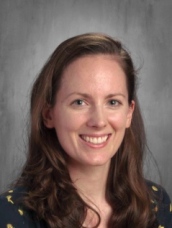 Erin Ambrose
Teacher
2 Years Experience At School
Degrees
Cheverus High School, 2011

BS, Northeastern University

MS, University of Southern Maine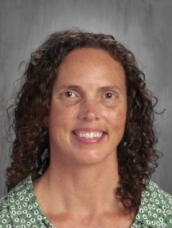 Angeline Marcotte
Teacher
2 Years Experience At School
Degrees
BS, Eastern Michigan University

MEd, University of Southern Maine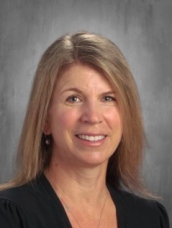 Erika Rhile
Teacher
21 Years Experience At School
Degrees
BA, Gettysburg College

Researcher, University of Pennsylvania
Ms. Rhile is a dedicated teacher and a working scientist. Every spring, Cheverus students enjoy a field science immersion trip at her research site on Swan's Island. She is a well-networked and enthusiastic educator and is often called upon as a local presenter for naturalist and environmental science workshops. Ms. Rhile is an active community volunteer as a Board member of a local Land Trust, rescuer of stranded marine mammals and advisor to the organization Teens to Trails. Ms. Rhile is especially passionate about getting kids outdoors, and thrives on taking the Outing Club on unforgettable adventures.
Graduation Requirements
---
25 ½ Credits Minimum
English -- 4 credits *
Math -- 4 credits *
Theology -- 4 credits *
Science -- 3 years
(Global Science, Biology, Chemistry)
Foreign Language -- 3 years (same language)
History -- 3 years
(History I, II, III)
Fine & Performing Arts -- 1 credit total
Computer Technology -- ½ credit
Electives -- 3 credits
* 1 credit each year 9-12
---
Non-Credit Requirements
Retreat -- each year
Community Service
-- each year (Community Service page)
College Advising
(grades 11 & 12)
Formation Seminar (grade 9)