The mission of the Foreign Language Program at Cheverus is to guide our students toward linguistic and cultural proficiency in Spanish or French. Students who enroll in a spoken language encounter an additional task: speaking in the second language. It is as improvisational as Jazz and requires as much repetition, practice, and commitment to develop the skill. Our intention is to create an interactive, safe, risk-taking environment for growth in the language. Using a variety of contexts, tools, and techniques that emphasize both oral and written expression in the target language, students are challenged to develop their proficiency. As students move through the program, they will refine their abilities in the three areas of interpersonal communication, interpretive communication, and presentational communication according to guidelines established by ACTFL (American Council on the Teaching of Foreign Language).
We believe that the ability to communicate in a second language is an important asset in an increasingly diverse society and global economy. Through the study of a second language, students encounter different ways of thinking about the world, themselves and their own culture. We hope to foster a lifelong appreciation for the beauty and diversity of languages and cultures around the world. We agree with Charlemagne when he says, "To have another language, is to possess a second soul."
Faculty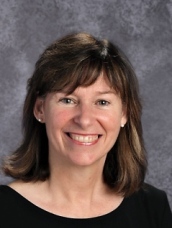 Theresa Quinn
Teacher
22 Years Experience At School
Degrees
BA, Assumption College

MA, Saint Louis University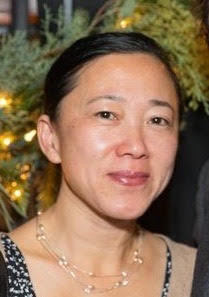 Hong Zhu
Teacher
2 Years Experience At School
Degrees
BA, University of Southern Maine

MFA, University of Oregon
Electives
Year - 1 credit
Prerequisite: Successful completion of two years of a foreign language AND Department approval
Grade Level: 11-12
Introduction to German is a culture-focused course giving students the basic tools to communicate on everyday subjects like family, school, weather, food, and clothes. Students will learn about the culture and history of Switzerland, Austria, and Germany. At the end of the course, students should reach at least ACTFL Proficiency level Novice Mid. Note: this course is an elective and does not apply toward the graduation requirement of three consecutive years of a language.
Graduation Requirements
---
25 ½ Credits Minimum
English -- 4 credits *
Math -- 4 credits *
Theology -- 4 credits *
Science -- 3 years
(Global Science, Biology, Chemistry)
Foreign Language -- 3 years (same language)
History -- 3 years
(History I, II, III)
Fine & Performing Arts -- 1 credit total
Computer Technology -- ½ credit
Electives -- 3 credits
* 1 credit each year 9-12
---
Non-Credit Requirements
Retreat -- each year
Community Service
-- each year (Community Service page)
College Advising
(grades 11 & 12)
Formation Seminar (grade 9)