News & Announcements
Cheverus Drama Presents: "Unsound Effects"
February 27, 2017
By Jane Glass
Attention Stags! Next weekend the Cheverus Theater Team will be competing at Morse High School in the 2017 MPA One-Act Festival! They will perform two preview shows on the Cheverus stage this Friday, March 3, and Saturday, March 4, at 7:00 p.m. to get ready for their competition.
Come support the team this weekend as they present Unsound Effects, a one-act comedy at Cheverus. Unsound Effects is set in a 1938 radio theater. Their radio drama 'Polly in Peril' is in LAST place because their sound effects man ALWAYS plays the WRONG sound effects. They need a plan to save the radio station, save the show and save their jobs! Will they do it?
Come find out this Friday and Saturday at 7:00 p.m.
Follow @cheverus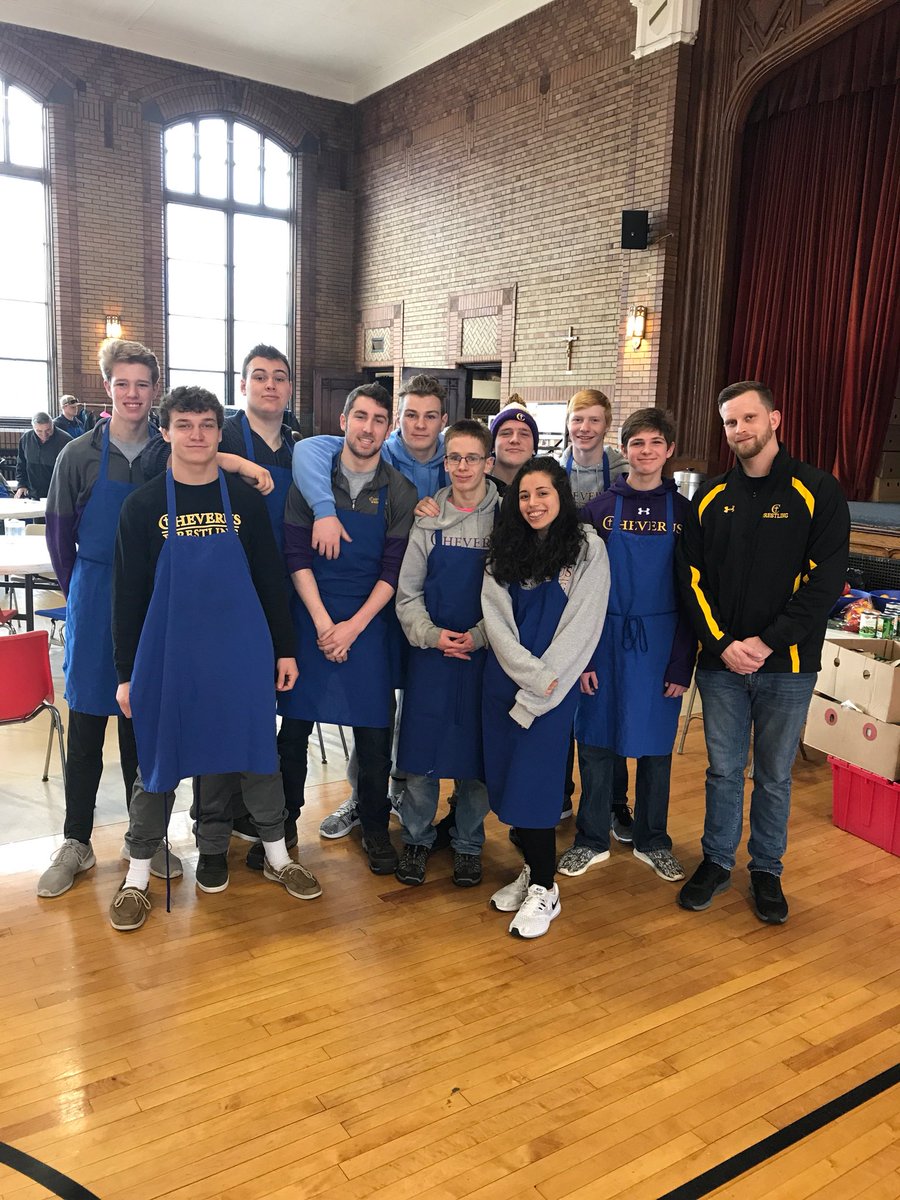 ---
Semifinalists named for Mr. and Miss Basketball - congratulations to Abby Cavallaro, and to all the nominees
https://t.co/coRJ55A49r
---
RT
@foresports:
Cheverus' girls almost erased a 25-point deficit, but lost to Oxford Hills in today's semifinals. Forecaster game story, bo…
---
Follow
Like Us on FB
---
Cheverus High School
today
Congratulations to Abby Cavallaro, and to all the nominees!
---
Cheverus High School
2 days ago
Photos from Cheverus High School's post
More scenes from our historic Class A Indoor Track State Championship Meet "We only have one senior, 11 girls, and nine of them competed here. That's pretty good for a small team," said Cheverus Coach Steve Virgilio, whose squad won the Class A outdoor title last year but had never won an indoor championship.
---
Cheverus High School
2 days ago
Congratulations to the Girls' Indoor Track team, who shares the title with Scarborough for Class A State Champs. The teams did rock/paper/scissors to determine who gets to take the trophy first and Cheverus will bring it back to school after vacation. Great job both teams!
---
---
Academic Excellence in the Jesuit Tradition
---