News & Announcements
Help Cheverus Win the School Spirit Challenge
January 14, 2017
By Bethany Hanley
As part of Catholic Schools Week, Cheverus will participate in the School Spirit Challenge, a friendly competition between schools to show school pride and help the community. The program promotes community spirit and good stewardship through an ongoing food drive to benefit the Good Shepherd Food Bank. The School Spirit Challenge is sponsored by Maine's Credit Unions.
Cheverus Community members can make donations now to support this effort by clicking on the Cheverus seal at the GSFB donation page.
Schools will compete to raise the most pounds of food this winter. CBS 13 News and FOX23 will feature a different school every Friday on Good Day Maine from January 6 to March 3. The finale will be held on March 10. The winner of the School Spirit Challenge wins the coveted Spirit Cup Trophy.
The school participating -- and their air dates -- this season are:
January 20 -- Oceanside
January 27 -- Fryeburg Academy
February 3 -- Cheverus
February 10 -- Telstar Regional High School in Bethel
February 17 -- Richmond High School
Febrruary 24 -- Carrabassett Valley Academy
March 3 -- Mount View High School in Thorndike
Stay tuned for more information about Cheverus Spirit Week and the School Spirit Challenge!
Follow @cheverus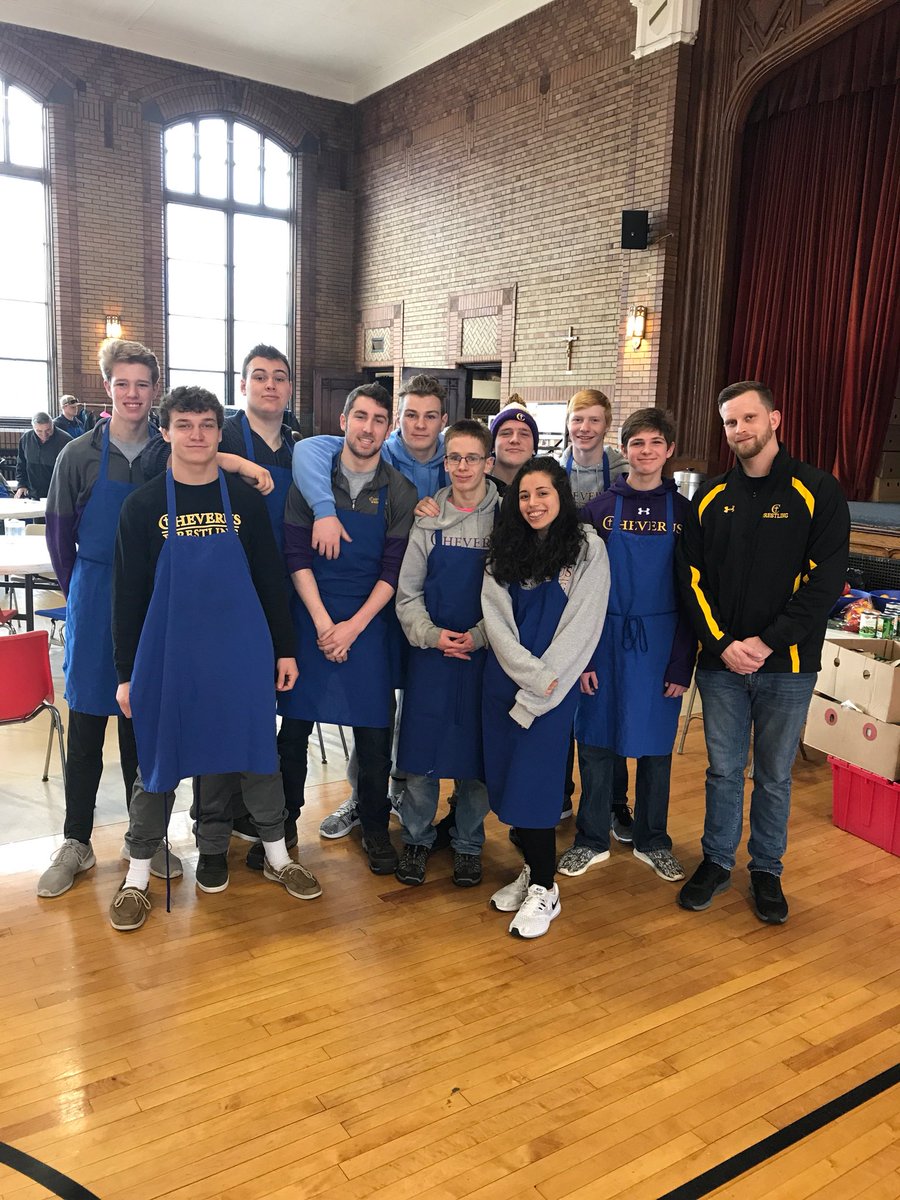 ---
Semifinalists named for Mr. and Miss Basketball - congratulations to Abby Cavallaro, and to all the nominees
https://t.co/coRJ55A49r
---
RT
@foresports:
Cheverus' girls almost erased a 25-point deficit, but lost to Oxford Hills in today's semifinals. Forecaster game story, bo…
---
Follow
Like Us on FB
---
Cheverus High School
today
Congratulations to Abby Cavallaro, and to all the nominees!
---
Cheverus High School
2 days ago
Photos from Cheverus High School's post
More scenes from our historic Class A Indoor Track State Championship Meet "We only have one senior, 11 girls, and nine of them competed here. That's pretty good for a small team," said Cheverus Coach Steve Virgilio, whose squad won the Class A outdoor title last year but had never won an indoor championship.
---
Cheverus High School
2 days ago
Congratulations to the Girls' Indoor Track team, who shares the title with Scarborough for Class A State Champs. The teams did rock/paper/scissors to determine who gets to take the trophy first and Cheverus will bring it back to school after vacation. Great job both teams!
---
---
Academic Excellence in the Jesuit Tradition
---